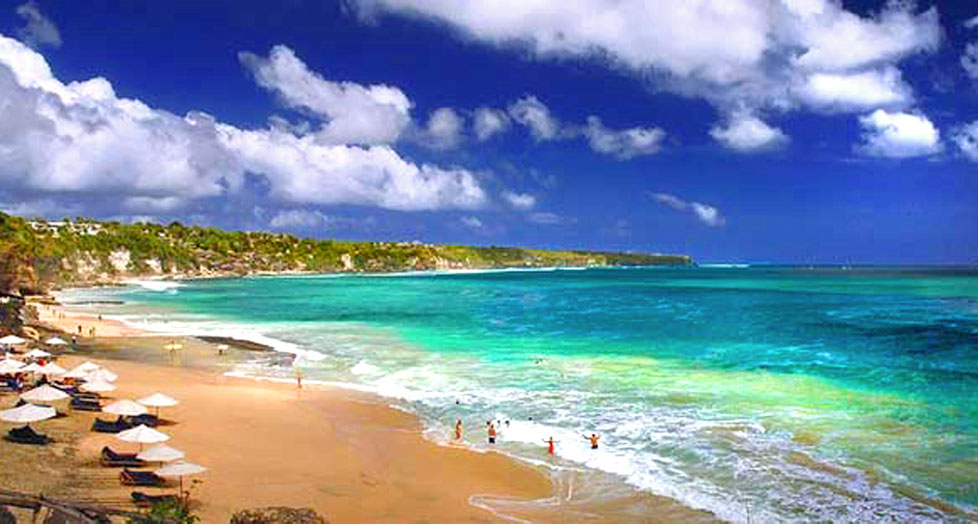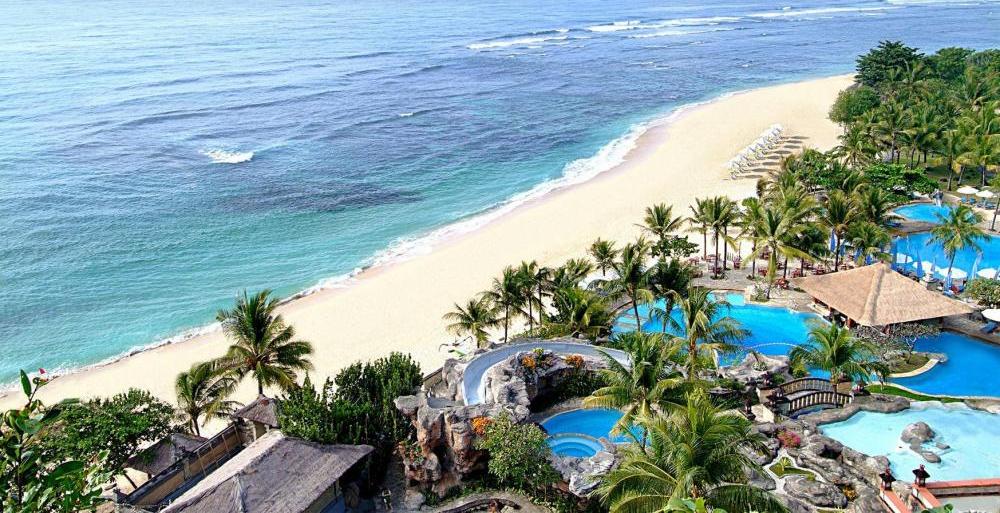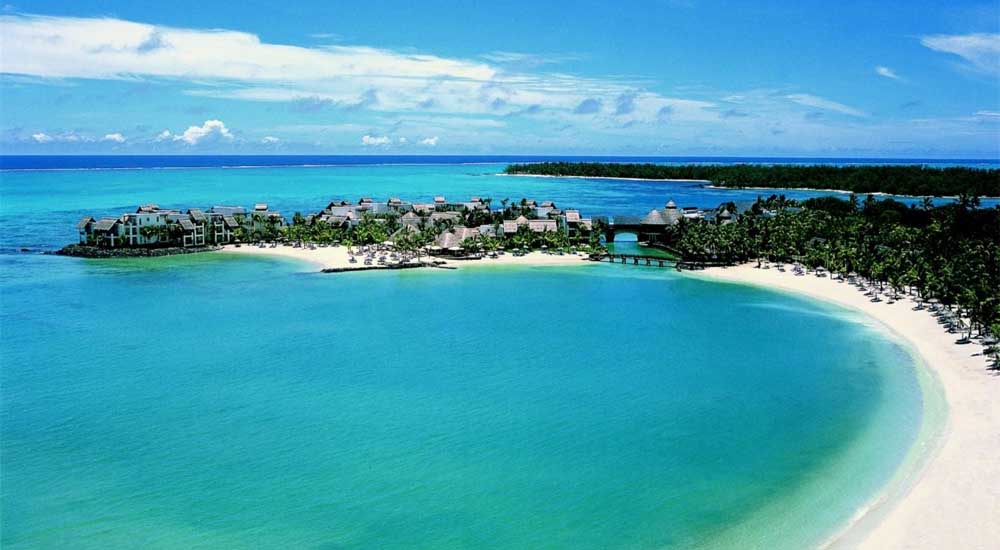 See All Promotions
Prepare your future holidays to the Island of Gods in total serenity thanks to La Villa de Bali.
A professional team will be pleased to help you in finding the perfect villa for rent, corresponding to your criteria in order to make your trip in Bali one of the most unforgettable journey.Each villa has been carefully visited and selected to facilitate your stay in Bali.
As soon as you will arrive in the island we will welcome you and drive you in person to your villaOur agency has created a brochure which indexes many addresses concerning activities, restaurants, spas (…) to ease your journey.
La Villa de Bali also offers you suggestions for hotels and a large panel of facilities to give you the opportunity to discover Bali. (Trekking, rafting, trip to Nusa Lembongan / Gili Island…)Enjoy any pleasure of Bali in calm and luxury, we are here for you!La Villa de Bali
BALI VILLA SPECIAL OFFERS!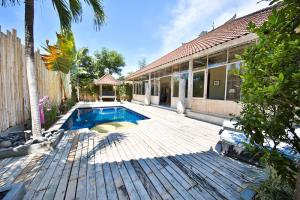 LVDB0043
Location: Seminyak
In Bali in Seminyak, Villa Putih is a very beautiful and charming 3 bedroom villa for rent daily to monthly. The owner accepts bookings less than a week. 3 bedrooms with 3 large canopy beds with mosquito netting, 3 beautiful bathrooms, 3 toilets, large fully equipped modern kitchen, the dining area and two living are open facing the large teak terrace, the large pool, beautiful garden with comfortable sun beds and beautiful gazebo with a plush mattress, place specially indicated for naps and massages. Private parking for cars and motorcycles. Conveniently located off a quiet and secure dead end on the edge of Seminyak, less than 5 minutes from Seminyak beaches, 3 minutes from Sunset Point shopping center where you can find a supermarket, Burger King, Pizza Hut, J.Co and many other facilitated, 2 minutes from the center of Seminyak where all the best fashion boutiques, art and the best restaurants. This typical Javanese configuration has been tastefully renovated. Everything is matched in every detail. This villa is a haven of peace which can guarantee a wonderful holiday.
Price From :
€125,00
Promo date : From 1st July to 31 August
Promo price :
€ 105
» more info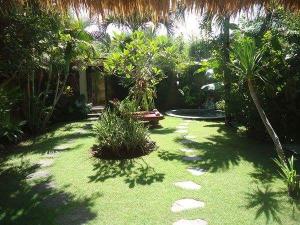 LVDB0038
Location: Umalas
- - - - - - - - - - - - - - - - - - - - - THIS PROPERTY WILL BE AVAILABLE FROM 1ST FEBRUARY 2017 - - - - - - - - - - - - - - - - - In Bali Umalas, Villa Samana is coquettish 2 bedroom villa, fully furnished and equipped, to rent yearly. Villa Samana is a beautiful, traditional building Lumbung posed in a pleasant lush tropical garden with a very reasonable rental price, with a nice Jacuzzi. This villa is perfect for a real Balinese life with family or in solo. It is really a very good value. The price of IDR 96.000.000 is given by the owner for one year rental with advance payment. It may be a little negotiated and the indicative price in Euros may also be changed depending on the exchange rates of currencies. 2 large air conditioned bedrooms upstairs, 1 bathroom, the kitchen is fully equipped and the living area with lounge and dining area are open and a terrace overlooking the garden. Private parking for cars and motorcycles. A security is provided at night at the entrance of a small housing estate of private villas. Located in Umalas II, Jalan Bumbak, 5 minutes from the heart of Seminyak, 5 minutes from Canggu Club and its famous school, less than 10 minutes from the Australian School of Kerobokan, 4 minutes from the French International School of Umalas, less than 10 minutes from the beaches of Canggu and 30 minutes from International Airport of Bali.
Price From : €6.600,00
» more info
LVDB0007
Location: mertanadi
- - - - - - - - - - - - - - - - - - - - - - - - - - - - - - THIS VILLA IS AVAILABLE FROM THE 1ST MAY 2017 - - - - - - - - - - - - - - - - - In Bali at Seminyak, Villa Prasman is a very beautiful, charming and luxury 3 bedroom villa fully furnished and equipped for lease, for yearly rental. The Villa Prasman is a beautiful villa of approximately 200 m ² livable, of traditional construction on a ground of 2,5 ares, equipped of a superb garden and a large and shared swimming pool. The price of IDR 245.000.000 is given by the owner. It could be negotiated a little and the price in Euros could also be modified according to the rate of exchange of the currencies. The villa is equipped with pretty parts of furniture "design" and Balinese style, comfortable and of very good quality, there is a modern kitchen entirely equipped. The 3 bedrooms are air-conditioned with each one a large ensuite bathroom, the kitchen and the large living room are open and are overlooking the original swimming pool and the tropical garden. Carpark for cars and motor bikes. Located in Jalan Mertanadi, 5 minutes from the beaches, 3 minutes from the shopping Mall Sunset Point where you can find the restaurants Burger King, Pizza Hut, the bakeries and pastries J.Co, Bread Talk and many other facilities, 5 minutes from the international Australian school of Kerobokan, 10 minutes from the Canggu Club and its famous school and 5 minutes from the international French school of Umalas. This configuration has been tastefully decorated, everything is attached to the smallest detail. This property is really perfect for family life.
Price From : €16.900,00
» more info